Regular automobile servicing and maintenance are necessary to guarantee that your vehicle functions properly and efficiently. Your Audi servicing is more than just changing the oil and tire pressure check; it also includes a thorough inspection of all of the vehicle's components to ensure that it remains in peak condition.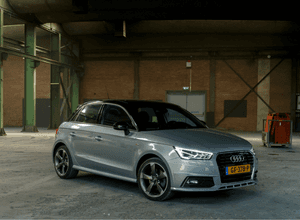 To guarantee that your Audi automobile runs well, you must do frequent auto mechanic inspections and adhere to the Audi servicing schedule. Tires, brake pads, oil changes, air filter inspections, diesel, petrol, gas requirements, and your vehicle's tire pressure are all part of your routine maintenance. In the case of complicated faults that cannot be detected and corrected by reading a handbook, an expert approach is recommended.
Audi Servicing Cost
As an Audi owner, your automobile should be maintained once a year as a rule of thumb; however, this varies depending on the distance driven and the age of the vehicle. A service plan is advised every year or 10,000 miles, including a complete vehicle health assessment.
While driving your Audi, you may incur additional maintenance and repair charges. This is true for every Audi car model. As a result, you must adhere to the maintenance plan insurance provided by the dealership and which meets the model's specifications.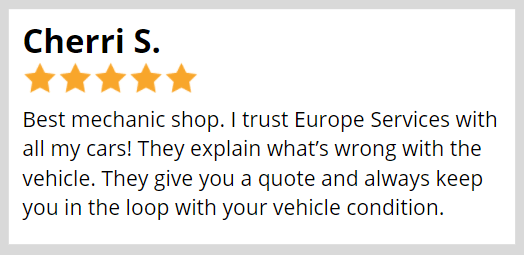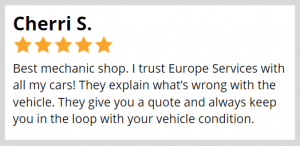 The cost of Audi servicing covers the cost of labor and professional services and the price of replacement components.
A postponement in servicing a requirement or particular damage may result in more maintenance expenses, as well as more damage to the automobile and a risk to the driver's safety on the road.
Audi Car Service Manual
Audi maintenance plans vary depending on the model and year of introduction, the miles covered, and the number of years of usage. For each of these plans, there is a specific checklist that includes tests for various automotive components. Investigations on Audi battery replacement, oil change, Audi air conditioning repair, Audi vehicle wash, and Audi engine repair, as well as other brake and tire inspections, may be included in your auto service package.
Oil leaks, component overheating, electrical failures, light difficulties, and other faults become more common as the vehicle ages. Tires and brakes are both critical for a driver's road safety and are vulnerable to wear over time. Relying on how often you drive, they might need to be replaced.
Other particular tests and components included in most Audi care plans are as follows:
Engine Check
Every 5000-10000 miles, the Audi engine may require new oil, and only the exact engine oil specified by the dealer should be used. The oil filter, oil change replacement, engine check, and oil and diesel requirements or refill needs will all be included in your Audi servicing plan.
In addition to the service plan, you should check the oil level regularly to ensure that any necessary top-ups are made.
The Audi oil filter absorbs even the tiniest of pollutants and gives the engine's mechanical components high-performance power and stability. Engine oil boosts efficiency and engine life by keeping your engine from overheating. Engine oil serves as a lubricant by decreasing friction between moving parts, which reduces fuel usage and also serves as an engine cleaner.
Air-Conditioning Check
Depending on the driving conditions and mileage, the air filters will need to be updated. The air filter components and the aircon are carefully tested and cleaned as part of the Audi automobile service plan. The spray lance procedure is often used in air conditioner repair facilities to clean the evaporator of bacteria and other impurities.
Ozone, as well as gaseous contaminants and allergens such as pollen, are filtered using activated carbon. The service encompasses a full cleaning of the AC system to ensure clean air for breathing, prevent excessive windshield fogging, and maintain the circulating air clean.
Battery Check
The typical lifespan of an Audi automobile battery is 5-6 years. Some situations can damage the battery, so look for indicators like automobile electrical problems, corroded connections, or a check engine light blinking on the dashboard lighting panel - these are all signs that the battery needs to be replaced. The Audi servicing plan includes a battery check to determine whether or not it needs to be replaced.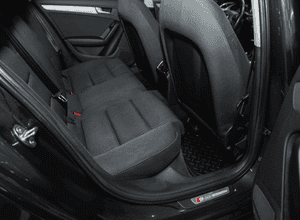 Audi Car Wash
Numerous cleaning products and formulas are made to suit the various fabrics in the car's upholstery and interiors. As a car owner, you should guarantee the use of certain products in cleaning and washing.
Various chemicals in washing solutions can disintegrate the paint or damage your Audi car's interior fabrics. Service centers follow this specification to avoid any damage to your car's interiors or exteriors while it's being cleaned. An Audi car wash that comes with the service plan must also use the recommended products and solutions.
Audi Specialist: Why is Audi Servicing Important?
Regardless of how great the vehicle is when it's brand new, no car could stay outstanding if not maintained and neglected. Quality automotive servicing has a crucial role in keeping your Audi's condition, value, and performance. Regular maintenance for your brand-new Audi is vital for these reasons:
Protection for Your Investment
It's a great investment to get a new Audi. Your vehicle's regular maintenance enhances its performance, prolongs its longevity, and boosts your investment's long-term value. Small things like regular tire rotations and oil changes have a long way to retaining your car's life and guaranteeing its continued optimal performance.
Optimize Performance
Over time, when you leave your car unchecked, consistent wear and tear would reduce its performance. Making sure that your Audi's internal mechanics are updated and carefully monitoring all its performance indicators are vital aspects of optimizing the car's performance.
Avoid Malfunctions
Audi repair is never enjoyable; repairs could be expensive, and time without your car could be troublesome. Once you skip an Audi servicing schedule, you risk causing damage to your Audi's vital components, like the transmission or engine. The most vital tool you could utilize to avoid common malfunctions is consistent regular maintenance. The Audi servicing cost is low compared to the various expenses of roadside vehicle issues.
Ensure Safety
Not all vehicular accidents are because of human error; numerous accidents could result from faulty steering, bad brakes, inadequately maintained fluid levels, and old windshield wipers. All these problems, among many others, could result in road trouble. Keeping up with the maintenance schedule guarantees everyone's safety while driving.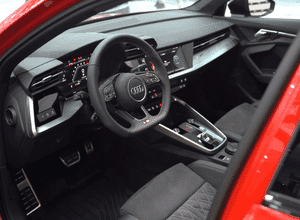 Maximize Efficiency
Are you aware that staying updated with your scheduled Audi servicing could assist you in saving money on gas? Improperly maintained engines need to put in more work to finish the job. Routine oil changes and tune-ups keep your car operating as efficiently as it can, saving you money and keeping unhealthy pollutants away from the air.
Save Money
Not only would a properly maintained Audi run more efficiently, save you money but becoming consistent regarding routine car service saves money over time. When you partner with a trusted and reliable Audi auto mechanic, they could detect problems and the needed repair before becoming expensive issues. Moreover, complying with the factory-recommended service schedule guarantees that your vehicle is covered by and in compliance with the manufacturer's warranties.
Peace of Mind
Routinely servicing your Audi will provide you peace of mind and confidence on the road. Realizing that you're driving an Audi, among the most reliable automobiles created and that your car's been carefully checked and is operating at its highest performance suggests you could feel safe each time you drive.
Don't Procrastinate
Keep up with your Audi's routine maintenance. Never dismiss the "Service Due" light on your dash and risk malfunctioning on the side of the road and getting expensive repairs. Skipping Audi maintenance would eventually result in a performance loss, and your car would have a reduced lifespan.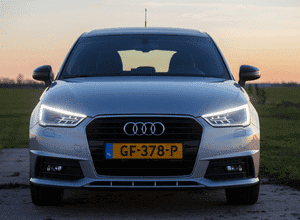 Make sure that your Audi is in tiptop shape so you can enjoy it for years to come! With us at Europe Services Auto, you can rest assured that our services are high-quality, and we offer Audi genuine parts and Audi-specific tools for your peace of mind. We have thousands of happy customers, and that speaks volumes about the quality of customer service we provide. Call us today to learn more!
FAQ
Audi servicing what's included?
Audi servicing includes:
Oil filter replacement and oil change
Suspension and exhaust check
A visual brake check.
How much is Audi maintenance cost?
Generally, you should expect to service your Audi car every 10,000-mile service or once per year. Minor Audi servicing average annual repair cost, including oil, filters, and inspection, will cost between $120 and $200, while a major service including transmission services will cost between $200 and $400. You could also check with auto warranty companies if your Audi warranty is still active.
How often does my Audi need servicing?
First standard maintenance service at 10,000 miles or one year after you acquired it from your Audi dealer, whichever occurs first. Please keep in mind that standard maintenance services after that occur at intervals of 10,000 miles or one year after the first Audi servicing, whichever occurs first.