The main priority for many luxury car owners is maintaining their valuable vehicles in optimal condition, surpassing other worries related to repairs and maintenance. When you invest in your dream luxury car, you want to enjoy its longest possible service life and preserve its quality by entrusting repairs and maintenance solely to a highly skilled luxury car mechanic.
This is why choosing us at Europe Services Auto for any necessary bodywork on your vehicle is crucial, ensuring its maintenance and repairs are handled satisfactorily.
There are numerous advantages to taking your car to a luxury car mechanic. Not only will you benefit from having your repairs executed by technicians who specialize in your particular make of vehicle and possess the necessary training to deliver flawless service, but you will also be assured that your prized vehicle will be handled with meticulous care.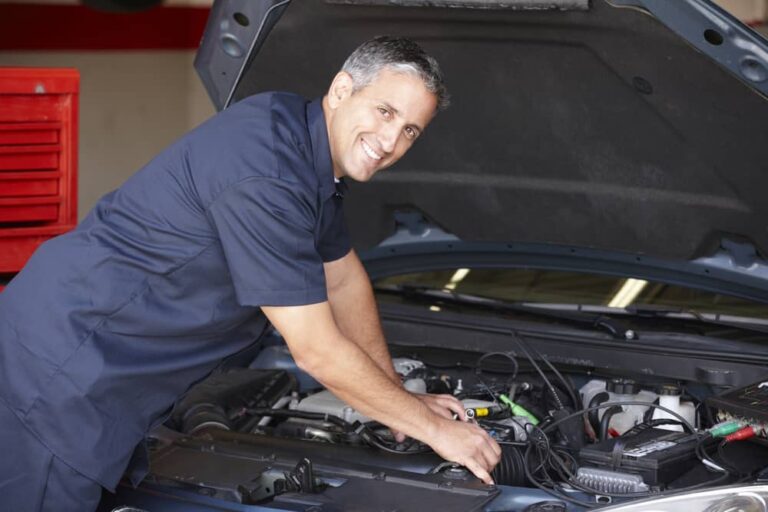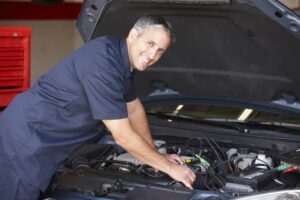 Here are the top reasons to rely exclusively on a luxury car mechanic for all repairs and maintenance tasks concerning your luxury car.
Experience
By choosing a luxury car mechanic, you can have confidence that your beloved luxury car is handled by experienced technicians familiar with your brand. Each car model has unique characteristics, and a mechanic must be well-versed in the intricacies and standards set by luxury car manufacturers to deliver top-notch service. Proficiency in dealing with your specific make and model is essential for efficient and comprehensive repairs and servicing, and this expertise is readily available at a luxury mechanic shop.
Special Training
A luxury car mechanic often needs additional training directly provided by luxury vehicle manufacturers. This specialized training equips them with enhanced expertise and specialized knowledge not commonly found among average mechanics. Thanks to this expanded knowledge, specialty mechanics can swiftly diagnose issues specific to luxury cars and efficiently perform repairs to promptly get your vehicle back on the road.
Accurate Diagnosis of Problems
When servicing your luxury vehicle, the ideal choice is a luxury car mechanic that focuses specifically on luxury vehicles. These experts possess in-depth knowledge and proficiency in repairing these cars, enabling them to diagnose problems accurately. The mechanics in such shops undergo specific training to handle luxury vehicles' unique systems and requirements. Moreover, a specialty shop is typically staffed with experienced mechanics who have a comprehensive understanding of the intricacies and distinctive needs of these luxury vehicles.
Professionalism
A mechanic who has dedicated themselves to becoming a specialty mechanic is likely to provide the highest level of professionalism. In fact, if the luxury car mechanic is trained and certified by the manufacturer, maintaining professionalism and delivering exceptional customer service is mandatory to retain their certification. A specialty mechanic who has gone above and beyond will recognize the importance of professionalism in catering to customers and will prioritize meeting client needs with an elevated level of care.
Special Equipment
Although certain tools and equipment are commonly used for repairing and maintaining all vehicles, each manufacturer also has unique equipment requirements that may not be available at a typical mechanics shop. However, a luxury car mechanic possesses the proprietary equipment necessary for performing repairs on luxury vehicles, whereas an average mechanic's shop might have to manage without it.
Access to Rare Parts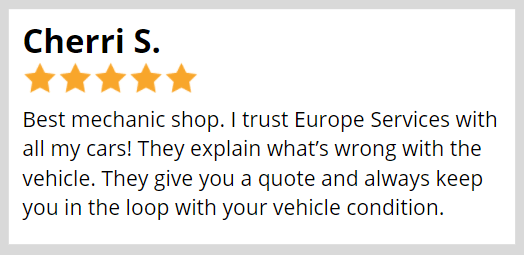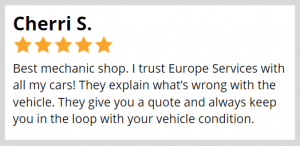 Luxury cars are often produced in smaller quantities than standard vehicles, resulting in a potential scarcity of spare parts for these luxury models. Nevertheless, a luxury car mechanic can access rare luxury car parts that may not be readily accessible to the general public or standard mechanics. This availability of exclusive parts aids in maintaining the quality and value of your luxury car since it ensures the utilization of factory-specified components as intended.
3 Qualities Your Luxury Auto Mechanic Needs
1. Professional Certifications
When selecting a luxury car mechanic, choosing someone associated with professional organizations is a wise option. Mechanics who have the National Institute for Automotive Service Excellence (ASE) certification have successfully passed a rigorous examination. To attain ASE certification, they must have either one year of practical job training, a two-year degree in automotive repair, or two years of hands-on training.
Moreover, ASE-certified mechanics must retake the exam every five years to stay updated on the latest advancements in auto repair technology, trends, and processes. Additionally, these professionals are expected to adhere to the highest ethical standards set by the institute.
2. Excellent Reputations
To gain insight into the quality of nearby luxury auto mechanics, reading many online reviews and testimonials is helpful. It will provide you with an understanding of the experiences others have had with these mechanics.
Additionally, seeking recommendations from friends and family can be valuable. It is advisable to avoid mechanics who are unwilling to provide references and testimonials, as this may raise concerns about their reputation and reliability.
3. Specific Vehicle Specializations & Equipment
To ensure proper maintenance of your luxury vehicle, it is crucial to choose a specialized luxury car mechanic who focuses on your specific make and model. They should possess the necessary tools, equipment, and parts required for the job. Luxury vehicles have unique operating requirements that necessitate specialized equipment.
Without the right components, the vehicle may experience inefficiencies and malfunctions, leading to premature wear and tear and the need for additional replacements.
How to Find a Luxury Car Mechanic
Professional auto repair experts are known for their confidence in their workmanship. The likelihood of experiencing a vehicle breakdown under the care of a skilled luxury car mechanic is quite low. When looking for a luxury car mechanic to work with, you can follow the steps outlined below.
Step 1: Look online for fast results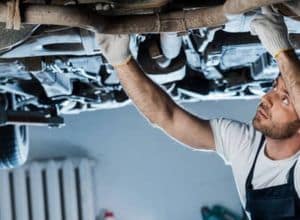 In this new era, finding a reliable and trustworthy luxury car mechanic can be a challenge. However, you can simplify your selection process by checking online and opting for a luxury car mechanic close to your area. This way, you won't have to travel long distances when your car experiences breakdowns or significant issues.
Step 2: Check their reviews and recommendations
After selecting a luxury car mechanic, it is important to review their ratings and recommendations and seek feedback from family and friends. This not only helps in finding a reliable mechanic but also enables you to avoid any negative experiences in the future.
Step 3: Check their certifications
While reviews are valuable, verifying the mechanic's certifications is equally crucial. A competent luxury car mechanic should possess the necessary knowledge and skills for your car's make and model.
Step 4: Contact the mechanic for your car service directly
You can directly contact the luxury car mechanic or bring your car to their shop during the selection process. It lets you address any queries or concerns about their services and receive immediate clarification. If their responses are unclear or unsatisfactory, removing them from your list is advisable.
Step 5: Ask for a quotation and timeline
In the final step, requesting a timeline and quotation from the luxury car mechanic is important. It will provide insight into their working process and allow you to plan accordingly. Additionally, inquire about the specific schedule for the repair and the expected delivery time for your car.
Getting estimates can typically be done within a day, and most mechanics honor their estimates for a certain duration. If you anticipate needing a costly repair, such as a transmission repair, it is advisable to start gathering pricing information in advance.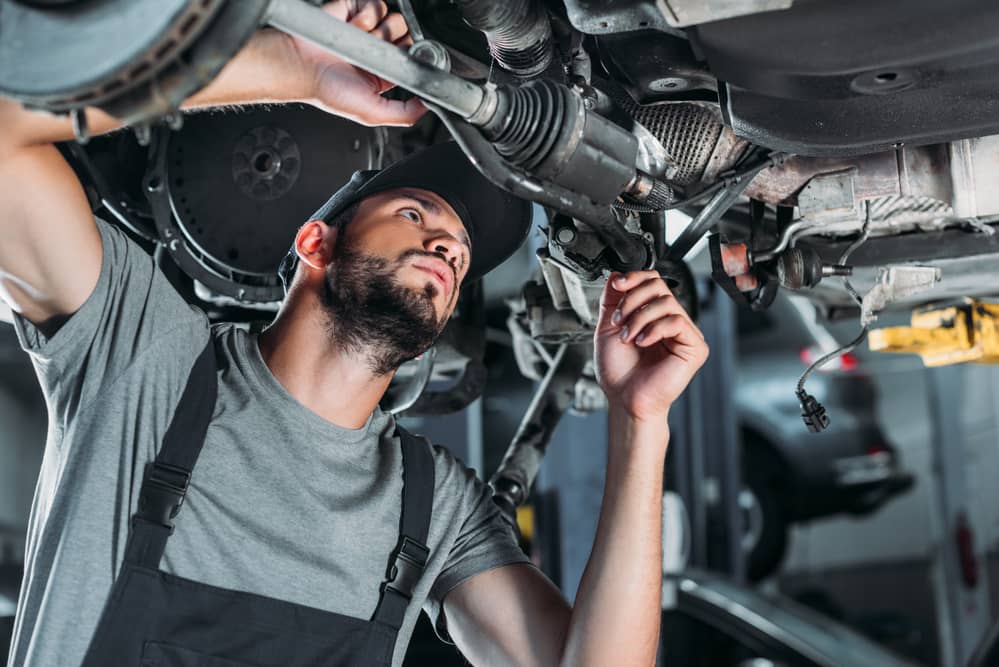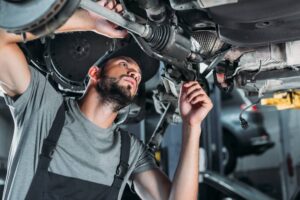 However, it is crucial not to solely prioritize the lowest price if the mechanic lacks stellar reviews, as mentioned earlier. Different shops have varying pricing structures for specific repairs, making some shops more suitable for certain repairs while others excel in different areas. Trusted luxury car mechanics will provide a comprehensive breakdown of costs in the estimate, allowing for thorough analysis. It is worth noting that depending on the rarity of your car, you may need to travel significant distances to find a mechanic willing to work on a vehicle of that caliber and price range.
By following these steps, you can locate a suitable mechanic for your luxury vehicle.
Conclusion
When looking for superior services, entrusting your car repairs to professionals is highly recommended, be it for safeguarding your car's paintwork or any other type of repair. While you may have to pay upfront, their expertise will ensure your vehicle's longevity and save you money in the long run. By taking into account the aforementioned tips and factors, you can select the most suitable luxury car mechanic for your prized car.
We at Europe Services Auto have been servicing luxury cars for years, and our repeat customers and stellar reviews speak volumes about the quality of services we provide. Call us today!