A luxurious vehicle is more than just a way to get from point A to point B. A Jaguar is a masterpiece, but mileage still takes a toll as time pass by. No vehicle will last for eternity, but regular Jaguar servicing and maintenance schedules can keep your Jaguar running well for several years. We can guarantee that standard maintenance and emergency repairs are handled correctly and professionally.
Jaguar Maintenance Every 5,000 Miles
At 5,000 miles, you are tackling the most important aspects of routine Jaguar servicing and maintenance. This involves changing the engine oil and filter. Also, this is when you must have the body fittings and door hinges lubricated and the power antenna. All the fluids need to be adjusted and checked.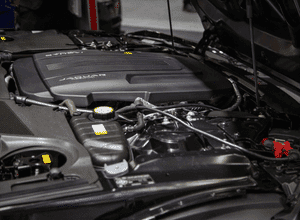 Every 5,000 miles, a road test must be conducted, and the vehicle's underside checked. A sequence of inspections has to be performed.
The windshield wipers, lights, washer fluid, HVAC system, and hoses are all inspected thoroughly. Ideally, this allows bulbs or belts to be replaced before you run into any problems or get a ticket. This is also when the tires need to be rotated and checked.
Jaguar Service Every 15,000 Miles
Aside from the inspections and tests performed at 5,000 miles, other elements must be inspected at 15,000 miles. The throttle plate and braking system should both be inspected, and the throttle plate cleaned. We will then grease the wheel bearings and lubricate the door locks. The spark plugs will be replaced together with the air filter if required. The belt adjustment is also inspected.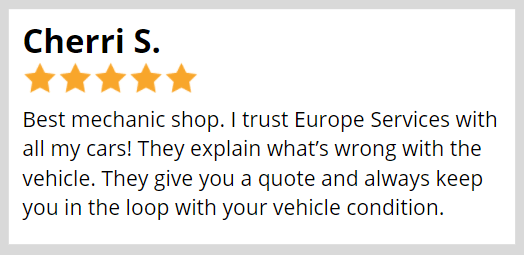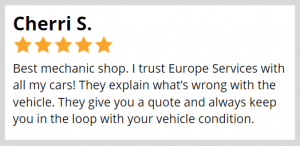 As you can see, higher mileage involves greater scrutiny and a more extensive test. While the 5,000-mile upkeep is quite common and fine enough to keep the Jaguar running great, the 15,000-mile checkup is undoubtedly a bit more involved. The throttle plate, braking system, belts, and spark plugs are all important, so this process is vital.
Jaguar Inspection Every 30,000 Miles or More
Once the Jaguar reaches 30,000 miles, the maintenance becomes much more involved, and the checklist becomes remarkably longer here. The auto mechanic will replace the power steering fluid, rear axle, transmission fluid, and filter. The front wheel bearings also must be repacked. The propeller shaft bolt or driveshaft needs to be re-torqued at this time.
Several components have to be lubricated. This includes parts such as your brake pedal, accelerator linkage, weatherstripping, and distributor advance mechanism. Other parts are checked to know if any other work needs to be accomplished. This list is quite expansive, as is fitting for a 30,000-mile maintenance course. The Jaguar's battery, rear transmission, exhaust system, brake hoses and pads, brake fluid, brake discs and rotors, cooling system, as well as door locks and hinges all have to be carefully inspected.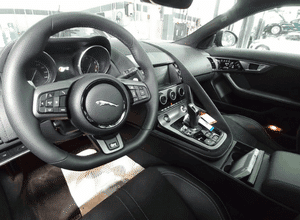 Moreover, the engine and engine mounts, handbrake, fuel system, and exhaust system are all examined in a Jaguar service center. Few items might seem trivial but are significant for safety.
Your controls and lights inside and outside the vehicle have to be tested. The wheel alignment, steering system, seatbelts, and wheel lug nuts need to be reviewed to ensure persistent performance.
Your car could exceed 100,000 miles and still run like a dream, but Jaguar servicing and care are needed to make that happen.
Why is Jaguar Service Important?
When you keep up with routine Jaguar service, you get several years of use and enjoyment out of the luxury vehicle. Regular maintenance not just allows you to acquire high-performance, but it keeps the vehicle out of the shop. If it's been long since you've had the vehicle service, here are some reasons why you should take your car for Jaguar servicing:
Increased Resale Value
You may not be considering selling your vehicle right now, but soon in the future, you might decide to do so. Cars with regular servicing records give customers peace of mind that they're driving a solid purchase. They aren't going to worry about what repairs they require to make or that the car needs emergency repairs. These reasons alone mean that you can confidently ask for more money when you resale the vehicle to a private dealership or a party.
Protects Your Warranty
Does your vehicle have a warranty? If so, have you read the fine print? A costly mistake many vehicle owners make is thinking that the vehicle warranty comes without conditions. Unfortunately, this isn't true. When you read the fine print, you'll see that repairs are only covered if the vehicle has been properly maintained.
For more vehicles, this means getting regular oil changes, rotating the tires, scheduling tune-ups, lubricating belts, keeping the shocks and struts in good condition, and regular brake maintenance at a proper service interval. If you need a major engine or transmission repair and are counting on your Jaguar retailer warranty to pick up the costs, you could be in for a surprise when the service center denies your claim because you didn't maintain the vehicle.
The most common maintenance tasks during a Jaguar servicing include:
Oil Changes
Brake Pad Replacement
Routine Inspections
Spark Plug Replacement
Tire Rotation
Transmission Fluid Replacement
Extend the Longevity of the Vehicle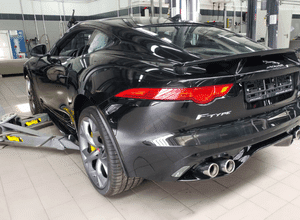 If you want to get as many miles out of your vehicle as possible, then don't delay visiting your local Jaguar service shop for interim service. Regular Jaguar maintenance keeps your engine running smooth and lets you get more years of good driving under your seat belt. Did you know that regular oil changes keep sludge from building up in your engine? This sludge causes engine parts to work harder and can lead to engine failure.
How to Find the Best Jaguar Service Centre Near Me
When you have scheduled servicing needs, it's important to choose a repair and maintenance shop wisely. Allowing any auto mechanic to work on your luxury vehicle won't do. Jaguar vehicles require precision and Jaguar programming and diagnostic equipment. Go to a service center that doesn't have experience working on luxury vehicles, and you could end up with a service that affects the drivability of your vehicle. You don't want to be in this situation.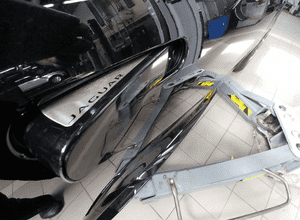 Choose an authorized Jaguar auto repair that offers a high level of service, genuine parts, a wide range of accessories, a convenient service schedule, free estimates, accurate diagnosis, and expertise. It's also important to find a center that offers reliable repairs at reasonable prices.
Frequently Asked Questions
What is the cost to fix a Jaguar?
The Jaguar maintenance cost varies depending on what services are needed when you visit. To get an accurate quotation, reach out to us today!
How much is Jaguar maintenance?
The normal maintenance fee for a Jaguar XF is approximately $1,066 per year for repair and maintenance for the first decade of ownership.
Of course, several variables can significantly affect this cost, including mileage, car age, and the place in which you live and drive.
Is Jaguar maintenance expensive?
We ensure to keep auto repair labor expenses in check instead of racking the bill higher than what's needed for complete replacement or repair. Our experienced and highly-skilled mechanics only use top-quality equipment and tools, same as what other dealerships use – but at a fraction of the total cost.