If you're a Porsche owner – whether it's a modern or vintage Porsche – you already take great pride in having an exquisite vehicle. As such, you should have a go-to local Porsche repair shop if you need expert repair, help, and assistance.
Whether you use your Porsche for getting to work or running errands, Porsche cars are a status symbol. They are highly reliable and practical luxury vehicles that can be used daily.
However, it's essential to know proper care and maintenance to keep your Porsche in peak condition. Porsches have a particular makeup that needs experts from a certified Porsche repair shop. If your vehicle shows some signs and symptoms of age, wear, and tear, invest in its longevity by doing routine checks on your vehicle.
Be Proactive About Your Porsche's Care and Maintenance
Taking the initiative for your Porsche's proper care and maintenance is the biggest step you can take towards extending its lifespan.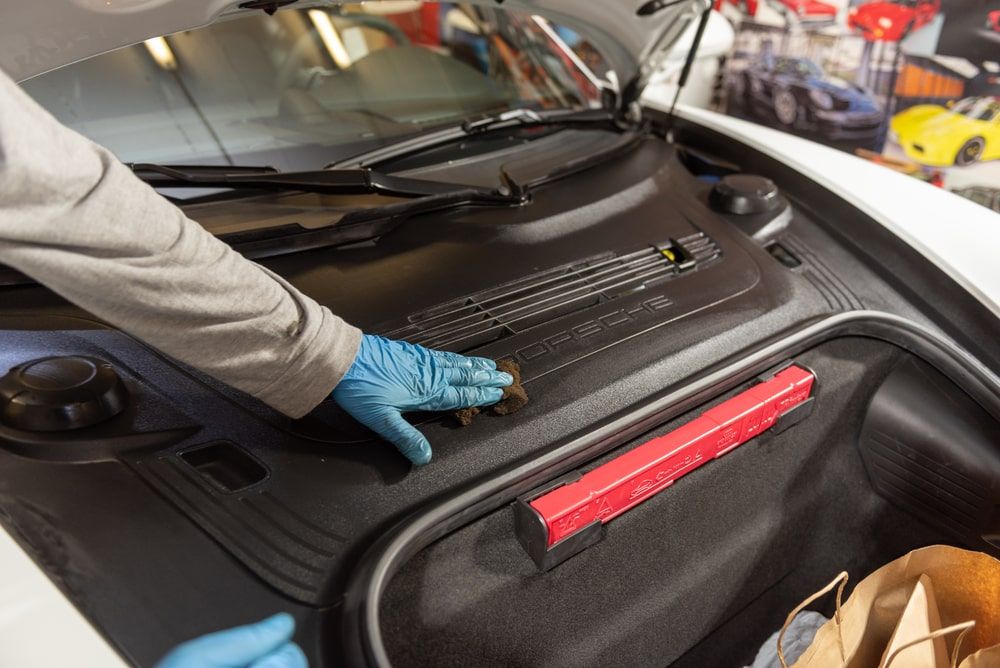 Whether it's regularly visiting your Porsche repair shop and service center or doing minor checks during refueling sessions, you're already setting up your vehicle for a long and healthy performance.
Your local service center will advise you when to take your Porsche in for its scheduled maintenance. You need to prioritize and follow this schedule. Porsche mechanics are well versed in this type of vehicle.
Thus, they are more accustomed to picking up on signs and symptoms of Porsche vehicles and recommending the appropriate solution.
Take advantage of the knowledge of certified Porsche repair specialists. When you take your vehicle to a trusted Porsche service shop, you know it will be in good hands.
A Dependable Porsche Repair Shop and Service Center
A Porsche is a superb piece of luxury automotive. Unfortunately, not every auto mechanic shop or car repair center is qualified for Porsche repair and service.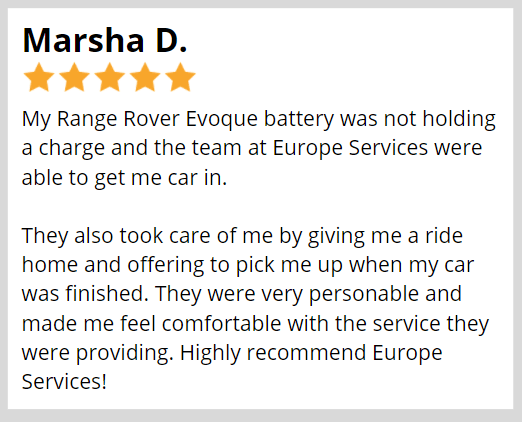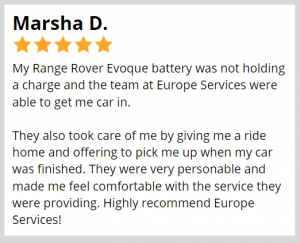 To keep it in its optimum condition, you should find a Porsche mechanic from a certified Porsche repair shop that knows this brand like the back of their hand.
Porsche owners see the value of visiting a trusted and experienced local Porsche repair shop to help them in maintaining their vehicle.
A mechanic specializing in Porsche service, repair, and performance upgrades will know how to handle your Porsche vehicle properly. As a sports car or luxury vehicle owner, you want to find experts that you can trust with your car.
With years of experience running a European auto repair shop, we understand what it takes to have the right specialist with the sufficient set of Porsche service and repair skills that you need.
Here's how to spot qualified and independent Porsche repair shops and service centers to take care of your vehicle.
Specialization
The minute you walk into a car service and repair shop, there should be any type of sign that says what types of vehicles they service. In this instance, you're looking for an indicator that they are, indeed, a Porsche repair shop.
The auto repair center should also be ready to show you their qualifications to work on Porsches, which brings us to our next point.
Technical Skills
It would be best to have a certified Porsche mechanic and Porsche repair specialist with ample experience working on Porsches in an approved environment. An extensive experience working on these cars brings genuine technical information on Porsches, which can only benefit you.
Whether you own a water-cooled Porsche model or a vintage air-cooled make, you should find master Porsche specialists to keep your vehicle like new. Don't make the mistake of entrusting your luxury car to anyone other than a certified Porsche repair shop.
Porsche Diagnostics and Problem-Solving Expertise
Unlike ordinary cars, Porsches and other luxury vehicles require specific technical repair, service, and maintenance procedures.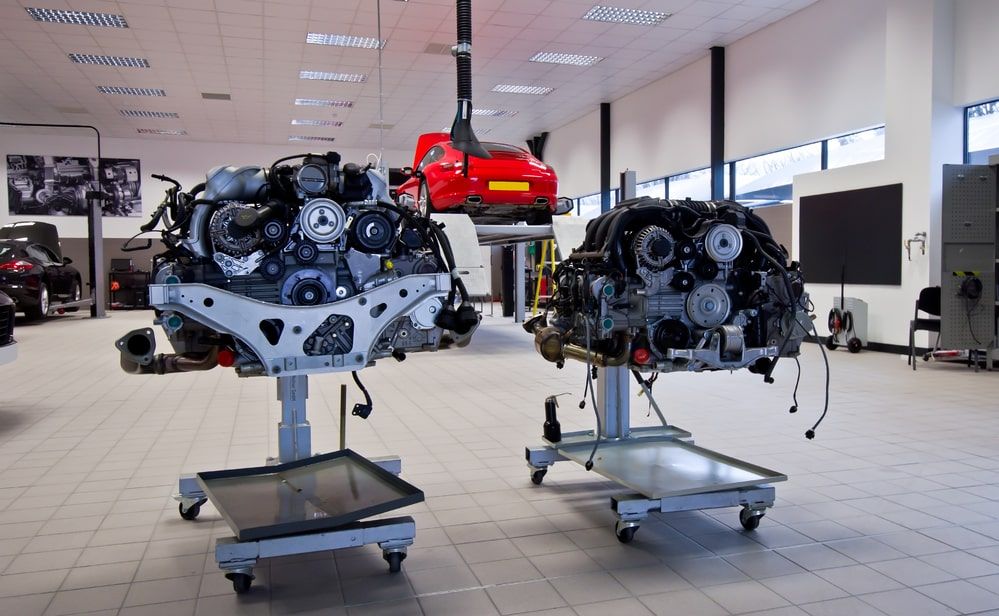 In turn, these technical requirements need to be met with specialty tools and equipment intended for that brand of vehicle.
A good Porsche repair and service center is equipped with advanced computer scan tools, parts, and Porsche diagnostic equipment.
If your vehicle needs any repairs – no matter how minor it is – you must use authentic Porsche parts.
Generic parts may come cheap; however, they don't offer the same performance level as the parts from the original manufacturer.
Genuine Porsche specialists will also have first-hand knowledge about Porsche technical literature. This allows them to provide quality work and superior customer service to Porsche owners.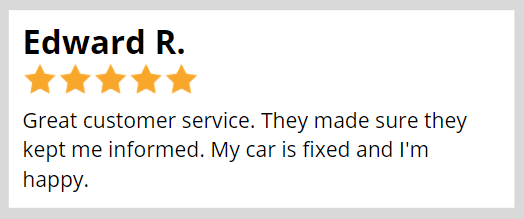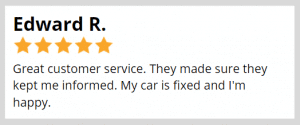 When looking for local Porsche technicians, make sure to ask if they have specialty Porsche diagnostics and repair equipment.
Essential Care and Maintenance Tips for Porsche Owners
Giving your Porsche premium care and service is imperative to have the best performance and driving experience.
Since Porsches are engineered and built at the highest level of automotive quality, it's only fitting that its maintenance and care meet the same high standards.
Routine Maintenance Is Key
No matter what brand, make, or model it is, every vehicle requires routine maintenance and service. Regular service ensures the safety and efficiency of the car.
Porsche Maintenance List
Here is a quick list of items in your Porsche vehicle that you should get regularly inspected.
Engine oil levels
Check engine light
Battery condition
Air filter
Brake fluid
Brake pads and hose
Radiator
Coolant levels
Headlights
Tire condition, alignment, and pressure
Porsche Care: Additional Steps to Take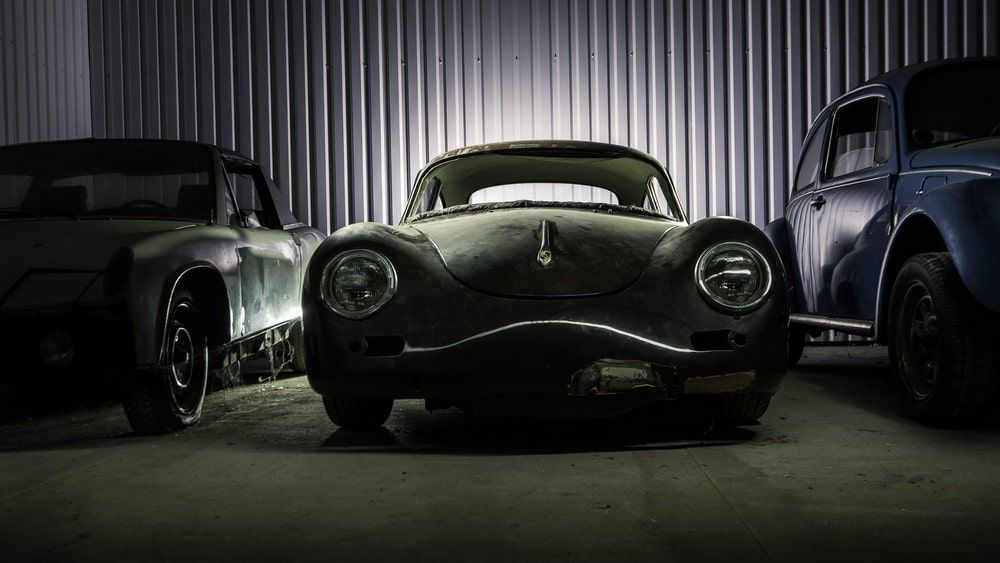 Keeping your vehicle's oil, tires, and brakes in optimum condition will undoubtedly keep your Porsche in optimal condition.
Here are additional steps you can take to keep your luxury vehicle running like new.
Porsche Vehicle Storage
You wouldn't want to be under the sun for an extended period. The same goes for your Porsche.
UV light from the sun is not good for your vehicle.
Get a car cover and screen protector for your Porsche to protect it from the sun's damaging UV rays. This is especially true if you live in a coastal town.
Ideally, keep your Porsche in a cool, dry place if it's going to be standing idle at home for quite a while.
Porsche Engine Oil Levels
We recommend that you change the oil of your Porsche vehicle every four to six months.
For the more modern Porsche models, it's advisable to change the oil once a year or every 10,000 miles – whichever comes first.
This ensures that the engine is in its most excellent condition.
Certified Porsche service centers and European auto repair shops only use top-quality motor oil suited for luxury vehicles. Thus, make sure to ask your Porsche mechanic for the brand of oil they use before employing their oil change services.
Brake Checks Are a Must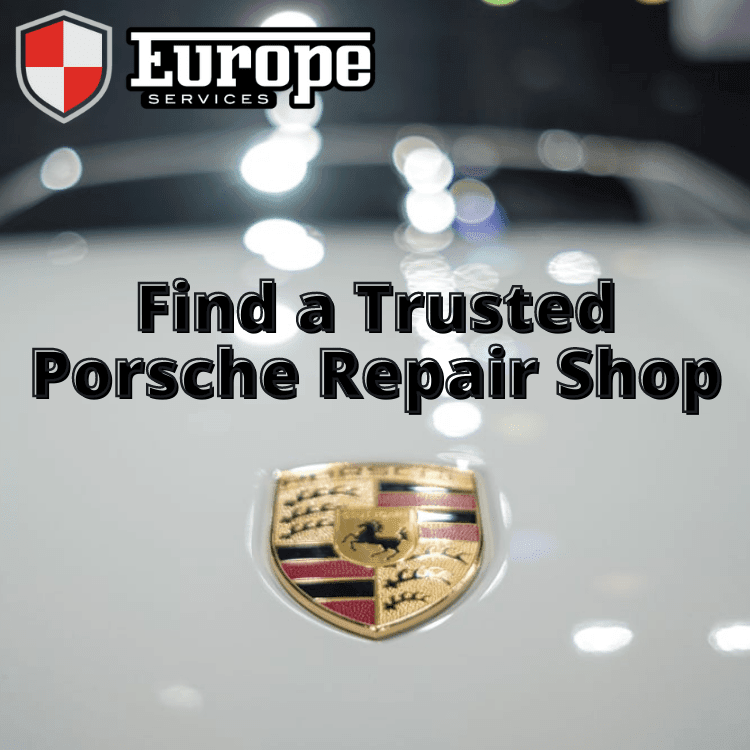 Even the best pieces of automotive will show signs of wear and tear, including the brakes. Porsche owners know the importance of annual brake inspections.
Experienced European service centers have brake checks as part of their Porsche routine maintenance and inspection service.
Coolant
Check the coolant, hoses, and connections of your vehicle. Look for any breaks, cracks, or cuts. Porsche vehicles depend on the coolant to keep it at a good temperature, especially if you live somewhere hot and humid.
Regular Car Wash
Having your Porsche regularly washed and waxed will keep it looking new. It's also advisable not to eat or drink inside the car to avoid accidental spills that may get costly to clean.
Final Thoughts
To maximize the use and enjoy your Porsche for the longest time possible, it's essential to know how to care for your vehicle best.
If you need professional help and Porsche service from an experienced Porsche repair shop, please don't hesitate to get in touch with us today.